Cites the abolishment of Turks & Caicos Islands Constitution and institution of direct rule in 2009 as precedent
By
Thomas Penny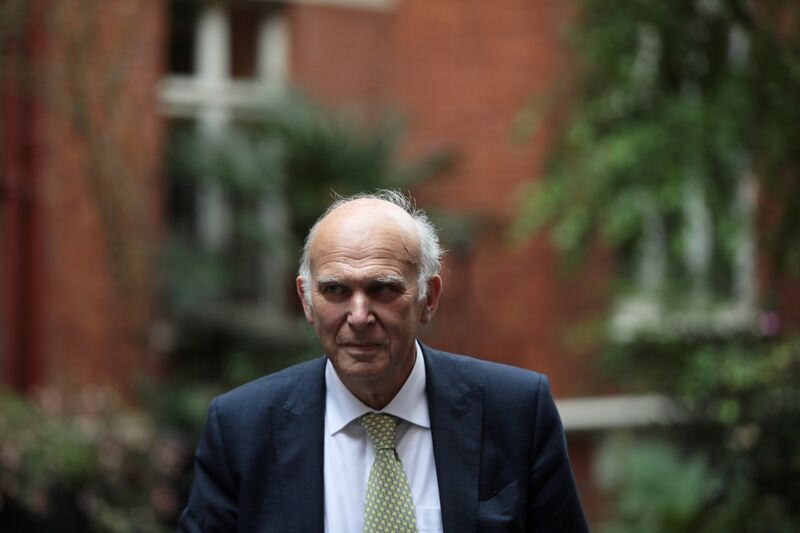 Vince Cable Photographer: Simon Dawson/Bloomberg
The U.K. should take direct rule over crown dependencies that encourage aggressive tax avoidance and fail to introduce transparent tax reporting, Liberal Democrat leader Vince Cable said on Wednesday.
Responding to the leak of documents revealing the offshore investment and tax affairs of some of the richest people in the world, Cable said the so-called Paradise Papers reveal the need for Britain to extract a price for the protection it provides to the crown dependencies.
He accused Prime Minister Theresa May's government of failing to force dependent territories to introduce open registers of beneficial ownership and said they should be given timetables to phase out "unacceptable practices" and become more transparent.
"What I would recommend and advocate is that the territories that depend on British protection should be required to observe basic standards," Cable said in a speech in central London. "If they don't comply then sanctions should kick in. We do have a fairly straightforward sanction, which is the institution of direct rule."
Direct rule was imposed on The Turks and Caicos Islands in 2009 to tackle corruption, Cable said, and a similar model could be followed.