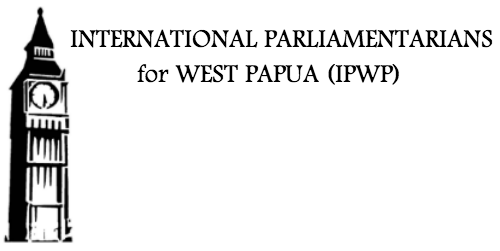 "West Papua is a de-colonisation issue. The Act of Free Choice (in 1969) was very questionable, basically a sham."
The International Parliamentarians for West Papua has called for an internationally-supervised vote on independence in West Papua.
Also present were members of the United Liberation Movement for West Papua which was last year granted observer status at the Melanesian Spearhead Group.
One of those in attendance was the Vanuatu government minister Ralph Regenvanu who spoke to Johnny Blades from Radio New Zealand about the IPWP's strategy.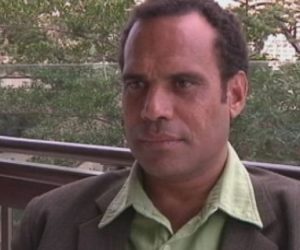 RALPH REGENVANU (RR): There is also a need for the whole process of the vote of self-determination to be revisited, in light of the fact that the UN-supervised vote when it happened back in the 1960s (The Act of Free Choice) was very questionable, basically a sham. So that needs to happen again because the people of West Papua haven't been given an opportunity to decide on their future. And it's really a decolonisation issue.
It's not a secession issue or anything like that. It's a decolonisation issue. For that to go forward we basically need the support of many more countries so that it can be addressed at the level of the UN General Assembly. One of the strategies that Vanuatu for example will be actively participating in, and has been, as well as the other countries that were at the meeting, is to get more countries in support of seeking an internationally-supervised vote on self-determination again in West Papua.
JOHNNY BLADES (JB): In the wake of that meeting in London, the Indonesian House of Representatives has condemned it and called it a "reflection of colonial acts". What do you say to that, because they're also said it's a stunt, trying to disrupt the unitary state of Indonesia?
RR: Well, unfortunately, according to international law, that self-determination issue has never been addressed by a proper vote in West Papua, and that's been recognised at a number of levels, a number of forums. Decolonisation never happened and in fact this colony was simply passed from one colonial power, being the Dutch, to another colonial power which is Indonesia which continues to colonise the territory to this day."
JB: Now that strategy you told me about, in terms of through the MSG forum, we've seen divisions come up around this issue. Do you have faith in the MSG to be able to wrestle with this properly, to be able to get Indonesia to the table?
RR: Well, the point is that we are going down all avenues to address this issue. Through the MSG, we're trying to bring Indonesia to the table to talk. The (Pacific) Forum has asked for consultation regarding getting a proper human rights assessment done. We've got the International Parliamentarians for West Papua calling for a supervised vote. So there are a number of efforts happening at different levels to try and address the issue in a range of ways. And so if Indonesia doesn't want to… it hasn't actually responded to any of those. It hasn't responded to the Forum, it hasn't responded to the MSG, so basically we'll just take it to the next level. We're trying to do it at the levels we can. If there's no response, we go to the next level and we continue to address it at a higher level and ultimately the UN is going to have to take it on.
JB
: Indonesia is obviously sensitive to this pressure. It wants to engage with Pacific countries. But your government wants Indonesia to be stripped of its associate member status at the MSG, right, how does that stack up with being able to dialogue with them?
RR: Well you have said that Indonesia wants to engage with the Pacific, OK. Unfortunately, the call by the MSG to sit at the same table has been ignored. And in fact they rebuffed the prime minister of the Solomon Islands (Manasseh Sogavare who is the current MSG chair). There's been no response to the letter from the prime minister of Papua New Guinea as the chair of the Pacific Islands Forum to them asking for some sort of human rights assessment to be done. The question is: do they really want to engage or not? Vanuatu will be happy for Indonesia to stay in as an associate member of the MSG if it comes to the table. But if it's not coming to the table, then why are they in the MSG? For Vanuatu the reason Indonesia is in the MSG is to be able to talk about this issue with the United Liberation Movement for West Papua. If they don't want to talk about that issue, then why are they there?
JB: And the United Liberation Movement is – depending on which MSG leader you speak to, some say they're just a technical group or a group outside of the region representing the interests of exiled West Papuans; I'm talking about comments coming from Suva or Port Moresby – but in fact we see in the demonstrations in the past few weeks in Papua that there is huge support for the United Liberation Movement and for the MSG, right?
RR: The United Liberation Movement for West Papua is recognised mostly within West Papua. It's only because the leaders within West Papua can't get out and get in these forums that we have people who are outside of the country actively engaging, people like the secretary-general Octo Mote, people like international spokesman Benny Wenda. These are all people who escaped as refugees in fear of their lives. People inside Indonesia, they're getting arrested in mass amounts, they're getting killed, they're getting tortured. So they can't be at the forefront of anywhere the ULMWP goes to talk about this issue. But of course they are part of it, they are intrinsic members of the movement and support it. So anyone who says that the ULMWP doesn't represent the movement in West papua only has to see what's happening in country. Every time the ULMWP does anything, for example the mass protests in support of membership in the MSG, that's thousands and thousands of people in West Papua. Mass demonstrations in support of the International Parliamentarians for West Papua in London, the largest arrests in the history of West Papua (took place) because of that London meeting that we attended. So at that London meeting also, we had representatives who basically snuck out fro the territory to be there. So I don't think there's any substance to the claims that the ULMWP doesn't represent the majority of the Movement.
JB: What do you and other people in the parliamentarians group make of the Indonesian government's efforts to foster economic development in Papua, with more participation by the Melanesian population?
RR: We received reports from… there were a few universities who presented assessments of what's happening. And while there are development efforts going ahead, there's a huge disparity on all indicators between the indigenous West Papuan population and the Javanese population that's been moved by transmigration to the territory. And in fact what we heard from one of the International Lawyers for West Papua who is based at Oxford University is that if you look at all those indicators and if you look at the historical development in the province, what's been happening, basically under international law, under the genocide convention, Indonesia is committing genocide.